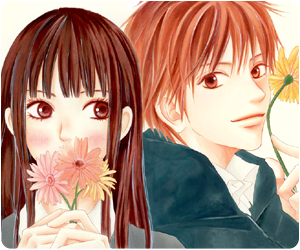 Title:
Kimi ni Todoke
(Reaching You)
Category:
Manga
Author:
SHIINA Karuho
Genre:
Shoujo, romance, slice of life, comedy
Source:
eMule, various groups (see individual files)
Year:
2006-
Status:
ONGOING
Summary:
Kuronuma Sawako, called Sadako by her classmates for her resemblance to the character 'Sadako' from 'The Ring', has always been feared and misunderstood because of her appearance. There are rumors that Sawako can see ghosts and curse people. But when her idol, popular boy Kazehaya, begins talking with her, everything changes and she finds herself in a new world...
★Please leave a comment if you download;
★If for any reason you can't download let me know and I'll try to help;
★This post will remain public for one week;
★Feel free to
join
/
watch
for more updates;
★ UPDATE:D.Gray-man
English scanlated ch.187 added
HERE
;